Welcome to Al Vecchio Abete
Let me introduce myself. My name is Giulia and I am in love with the amazing Valle di Susa. Our B&B is located in Oulx, an authentic small town in the Upper Valley and an excellent start point to discover all the evocative and historic villages in Valle di Susa, as well as its mountains, trails, muletracks and shelters.
In our B&B we will welcome you and invite you to discover this precious corner of Piedmont. From our windows you can admire the peaks of Cotolivier and Fraiteve, which frame the rich landscape of the Valley, with its unspoiled nature.
The start point to discover the marvellous Valle di Susa
We are pleased to meet new people and to share with them the beauty of our land. This is how Al Vecchio Abete was born. Our B&B is named after the old fir tree (Vecchio abete) that my grandfather planted in the garden and still stands fiercly today. Our house is the "family home", which dates back to the times of the construction of the railway and the tunnels in the Valley. It is no coincidence that the fathers of our family were among the engineers and builders who worked on these infrastructures in the nineteenth century.
You can start from Oulx to discover the mountain hamlets, such as Salbertrand, Exilles, Eclause, Seu, Amazas, Pierremenaud, Soubras, Desertes, Savoulx and Puy, but also to enjoy the small towns of Bardonecchia, Sauze d'Oulx and Cesana, with their ski slopes in winter and their trails in the summer. But there's more! Nature, woods, pastures and the mountains above characterize the landscape that you can admire and breath in our Valle di Susa.
Our valley is a unique natural scenario. Walking along well-traced paths, ancient muletracks and wood trails, you can discover its nature, its alpine lakes and its mountains. Landscapes composed of meadows, pastures, woods and peaks of various altitudes give Valle di Susa a distinctive feature: an incredible wealth of animals and plants, from birds like the golden eagle, queen of these skies, to chamois, deers and ibex, from the timid marmots, whose whistles you can hear in the distance, to the wolf, the king of the woods.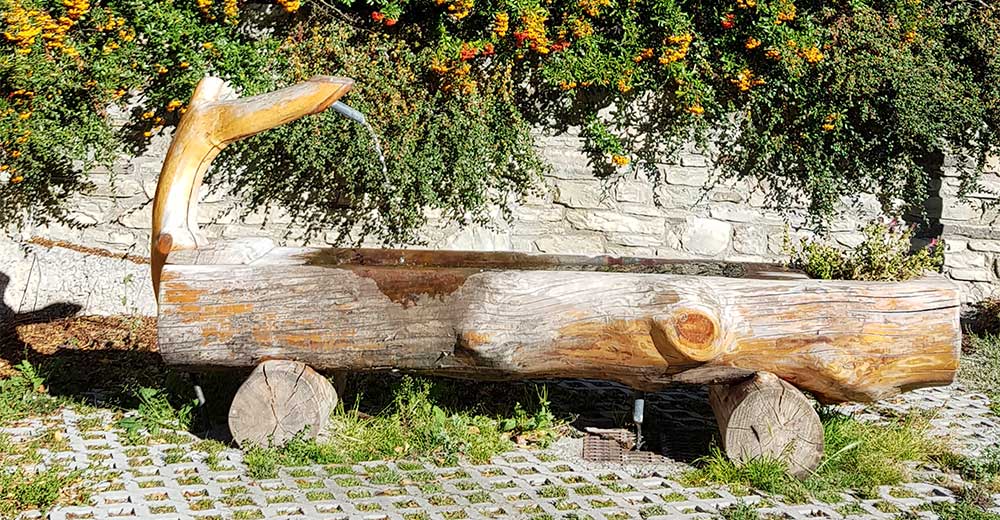 Enjoy quiet, intimacy and authenticity during your stay
Al Vecchio Abete is a brand new B&B. Here you will find all the comfort and intimacy you need during your vacation. There are two large studio apartments, with perfectly equipped kitchen, so that you can enjoy the real soul of our home and tradition. We want you to rest cosily, but we also care about sustainability.