Benvenuti Al Vecchio Abete
Sono Giulia e sono innamorata della splendida Valle di Susa. Siamo a Oulx, un piccolo paese dell'Alta Valle ricco di storia e ottimo punto di partenza per scoprire tutti i paesi della Valle, le sue montagne, i suoi sentieri, le mulattiere e i rifugi.
Nel nostro B&B vi accoglieremo al meglio per farvi scoprire questo prezioso angolo del Piemonte. Dalle nostre finestre si ammirano le cime del Cotolivier e del Fraiteve, che fanno da cornice a tutto il ricco paesaggio della Valle, con la sua natura incontaminata.
Il punto di partenza per scoprire le meraviglie della Valle di Susa
Nutriamo il desiderio di conoscere altre persone e di ospitarle, per condividere con loro le bellezze della nostra terra. Così è nato Al Vecchio Abete, che prende il nome dall'abete che piantò mio nonno nel giardino… e che vive tutt'ora. Casa nostra è la "casa della famiglia", che sprofonda le sue radici nei tempi della costruzione della ferrovia e dei trafori. Non a caso i padri della nostra famiglia sono stati tra gli ingegneri e costruttori che hanno lavorato alle infrastrutture realizzate nella Valle nel XIX secolo.
Da Oulx si può partire alla scoperta delle borgate e dei paesini di montagna, come Salbertrand, Exilles, Eclause, Seu, Amazas, Pierremenaud, Soubras, Desertes, Savoulx e il Puy, ma anche per godersi le cittadine di Bardonecchia, Sauze d'Oulx e Cesana, con le loro piste da sci durante l'inverno e i loro sentieri durante l'estate. E non solo, la natura, i boschi, i pascoli e soprattutto le montagne caratterizzano il paesaggio che si ammira e si respira nella nostra Valle di Susa.
La Valle è uno scenario naturalistico unico. Percorrendo sentieri ben tracciati, antiche mulattiere e tracciati forestali, si può andare alla scoperta di questa natura, dei suoi laghi alpini e delle sue montagne. Paesaggi composti di prati, pascoli, boschi e monti di varia altitudine conferiscono alla Valle di Susa una caratteristica unica: un'incredibile ricchezza faunistica e botanica, dagli uccelli come l'aquila reale, regina di questi cieli, ai camosci, i cervi e gli stambecchi, dalle timide marmotte, di cui spesso si sentono i fischi in lontananza, al re dei boschi, il lupo.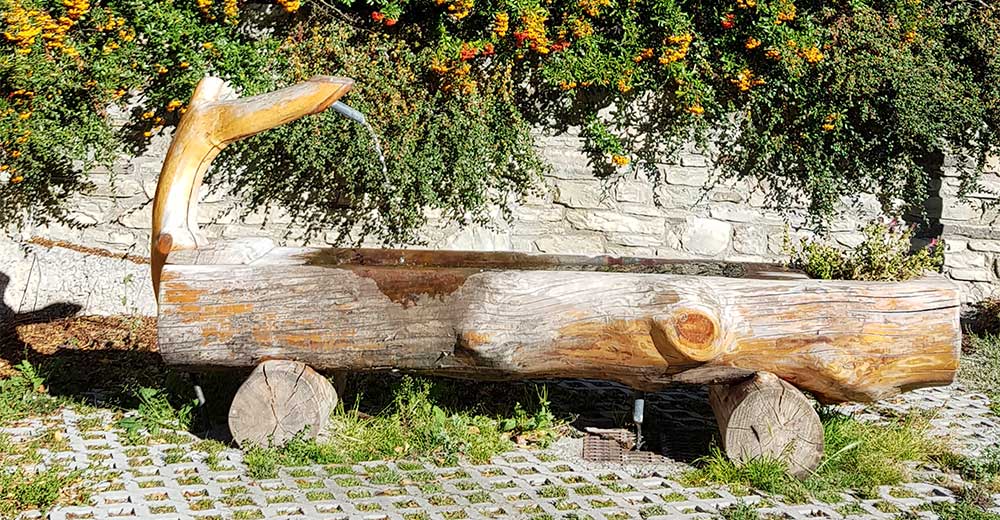 Tranquillità, intimità e semplicità vi accompagneranno durante la vostra permanenza
Al Vecchio Abete è una struttura nuovissima, in cui troverete tutto il confort e l'intimità di cui avete bisogno durante la vostra vacanza. Si tratta di due ampi monolocali, con un angolo cottura perfettamente attrezzato, che vi farà immergere nell'anima della casa e della tradizione. Abbiamo voluto tutti i confort per accompagnare il vostro riposo, ma abbiamo a cuore anche la sostenibilità.
Ottimo alloggio molto comodo e confortevole in ottima posizione
Aprtament comode, net i acollidor. Es petit pero te tot el necesari. El llit es molt comode, terrassa molt xula. La cuina te els estris escencials.
Perfect place to stay in the mountains!
We had a beautiful stay, the apartment is lovely, really clean and comfortable. Excellent location. The view is really pretty too. Loved the little town and super recommend the bus drive up to Sauze d'Oulx.
Hi! Awesome designed and fully equipped apartment even for long stay. Has a balcony with scenic view to mountains beyond and garden below. Julia and Christina are very kind-hearted and caring hostesses who are happy to help with everything.Oulx is a lovely little town with lots of places for quiet walks. Surrounding by woodlands with awesome air.It's full of very friendly inhabitants. Note for yourself the possibility of an off-season (low-season) stay, when this place resembles a quiet shelter protected by mountains.p.s.Realy close to a train and a bus. (close to 5 min) but it's not desturbed your repose. Train to Turin every hour and just hour on a road. So it pretty good for periodical visit of Turin. Also exist a regular buses to Sauze d'Oulx and Sestriere are fairly frequent.
I had the perfect stay in Oulx, thanks to Giulia which is an amazing host. She went pick me up at the station as I had a big suitcase, even with the apartment being a 3 minute walk from the station. She also left traditional cookies for me when I arrived, and was always available when I had questions. The apartment is clean and has everything you need for long stays, especially for working remotely, as it is quiet, with good internet, and gorgeous view to the mountains. It Is the perfect place to relax and enjoy the nature. It was an unforgettable positive experience and I truly recommend Giulia's place.
We loved our stay. The apartment was decorated perfectly for feeling like a ski vacation in the Alps. The space was very clean and extremely easy to get to from the Oulx train station (a legitimate 5 minute walk).
A very clean and comfort apartment near city center.
The apartment is located conveniently closed to the train station and to the centre of the village, both reachable within five minutes walk. It is a studio flat with a large double bed, a small balcony and a large bathroom, fully renewed with shower. Comfortable and spacious for two, there is also a sofa bed for extra guests.
I would highly recommend this property to anyone staying in oulx.The property is very close to local cafe's, bars, restaurants etc and only a two min walk to the train station from which there are regular buses to the ski area of sauze d'Oulx.10/10